About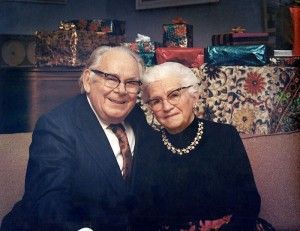 Max Autenrieb Church Interior Decorating, Inc. is a four-generation family church painting and restoration business begun in 1925 by renowned church muralist, Max Autenrieb.
In the 90-year history of the business, Max and his sons, grandsons, and great-grandson have decorated and restored, with painstaking detail, over 500 churches in Illinois, Missouri, Indiana, and Iowa.
Today, Max's grandchildren Kevin Autenrieb and Brenda Wasser, along with their dedicated staff, maintain the highest standards of excellence as they continue the specialized artistry of beautifying, decorating, and restoring church interiors.
Custom Design
We provide full-color sketches of the church and will suggest color schemes, stencil patterns and special techniques that may be required to enhance the natural beauty of the architecture, windows and existing artwork in your specific church.
Woodworking
We offer a range of treatment for pews and furniture from stripping and refinishing to washing and touch-up. We can build new furniture such as pulpits and altars, or redesign your existing pieces.
Painting
We have the expertise to work on all surfaces, both interior and exterior. We provide all paint and custom-tint all colors on site to the preference of your church committee.
Cleaning
We clean and restore church interiors to their original beauty. Surfaces include altars, wood, murals, marble, plaster, windows and lighting fixtures.
Canvassing Walls
We use a specialized surface preparation for repairing, unifying and strengthening deteriorating walls and ceiling surfaces.
Scaffolding
Church interiors require specialized equipment that can reach the uppermost corners of extraordinarily high structures, without disrupting the essential business of the church. We furnish, erect, and dismantle our own scaffolding and build our scaffolds in a manner that will not interfere with weekly services.
Specialized Finishes
Stenciling
Restoring current stencil designs or designing new stencils to incorporate patterns of your church architecture and ecclesiastical designs.
Gold Leafing
This delicate finishing accent can be done with either 23 karat gold leaf or composition gold leaf. Used most often on altars, corbels, pillar capitals and statues.
Wood Graining
A process of applying paint to exactly match existing interior wood. Graining can be done to look like oak, cedar, pine, cherry, maple, mahogany, and other finishes.
Marbleizing
Creating a marble look with paint, without the marble price. This can be done over plaster, drywall or wood surfaces and finished to duplicate most any marble or stone.
Faux Finishes
Creating and applying varied faux finishes including strippling, rag rolling, glazing, and antiquing.
Trompe l'oeil
This skillful technique creates the illusion of three dimensional space. With detailed layout and design and intricate shadowing and highlighting, flat walls can replicate altars or alcoves.
3rd, 4th, and 5th generations!